A Day Without Biscotti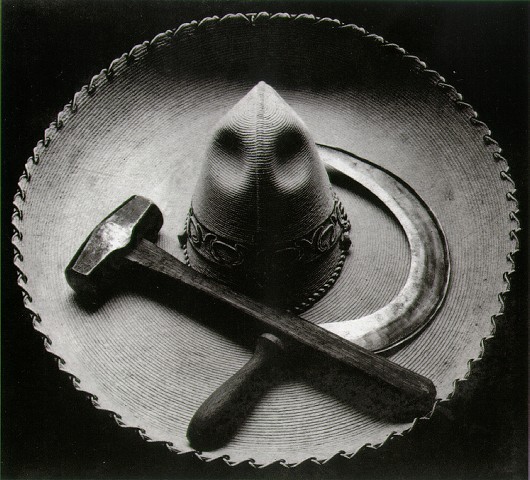 A few weeks ago, I was involved in a mugging incident. I didn't have the money for a biscotti that day, so there really wasnít much of a choice. I had to do it. I just found the smallest graduate student I could and jumped him. Nobody got hurt or anything, but I canít help but feel as though I may have crossed over some line that day. I still feel a little bad about taking some poor kidís money, but biscotti is really good. As it turns out, you can download recipes from FoodTV's website. I found a couple of biscotti recipes from Dave Rosengarten and Mario Batali that looked good.
ROSEMARY CASHEW BISCOTTI (Dave Rosengarten)

4 cups all-purpose flour
2 cups sugar
2 teaspoons baking powder
2 tablespoons finely-chopped dried rosemary
Large pinch finely-ground black pepper
3 eggs
2 teaspoons vanilla extract
2 cups roasted cashews, coarsely chopped

Preheat oven to 350 degrees. Grease cookie sheet.

By hand: In a bowl, combine flour, sugar, baking powder, rosemary and pepper. In a separate bowl, combine eggs and vanilla. Using a wooden spoon, beat egg mixture into dry ingredients. Dough will be very stiff. Stir nuts into dough.

[He's not kidding. In fact, it won't really form a dough at all. Do not attempt to add water to make this happen, or the biscotti will come out too mushy. Also, adding the roasted nuts with their exuded oil will help the dough form, which is neat.]

Food processor method: In food processor fitted with [a] steel blade combine flour, sugar, baking powder, rosemary and pepper; process briefly. In a small bowl combine eggs and vanilla. With food processor running, pour in eggs in a steady stream; process until stiff dough is formed. Add nuts and pulse several times to combine.

Shape dough into 2 flat 3-inch-wide logs and place on cookie sheet. Bake 20 minutes. Remove from oven and cool on baking sheet. When cool enough to handle, use a serrated knife to slice logs on the diagonal into 1/2-inch-wide pieces. Place cut side down on cookie sheet and return to oven 15 minutes, or until golden brown. Cool on racks and store in tins up to 1 month.
Yield: about 48 biscotti

Note: I used pistachios instead of rosemary and cashews. I used 2.5 cups instead of 2 cups sugar (knowing that excess sugar is a sure sign of amateur cooking).

NB: Things are always more done than they appear. The cookies looked so soft after their allotted baking time, that I kept tacking on additional minutes. See www.toothbreaker.com
---
CHOCOLATE BISCOTTI (Mario Batali)

2 1/4 cups flour
1/2 cup cocoa powder
1 2/3 cups sugar
1 teaspoon baking powder
3 large eggs
3 large egg yolks
1 tablespoon almond extract
3/4 cup hazelnuts, skin on
1/2 cup mini-chocolate chips

Preheat oven to 350 degrees.

In a mixing bowl, stir together flour, cocoa, sugar and baking powder. In a separate bowl, whisk together the eggs, yolks and almond extract. Add wet mix to dry and stir until the dough comes together, about 2 minutes. Add hazelnuts and chocolate chips and mix until just incorporated. Roll the dough into 3 logs each about 10 by 2 inches. Place a piece of parchment onto a baking sheet and place logs on sheet. Place in oven and bake 20 minutes until light golden brown and remove. Allow to cool 5 minutes and cut logs on a slight diagonal into pieces 1/2-inch thick. Lower heat to 300. Return cut biscotti to baking sheet, just a little bit apart from each other, and place in oven. Bake 20 minutes until crisp and dry. Cool and serve.

---
BISCOTTI (Alla Trattoria, Lori Carangelo) [this might be it]

2 egg yolks
1/2 teaspoon vanilla extract (or almond)
2 1/4 cups flour
1 1/2 oz semisweet chocolate, melted and cooled (optional)
3/4 cups sugar
1/4 teaspoon salt
1/4 cup butter, cut into bits 1/4 teaspoon grated orange zest 1 egg, beaten decoration: Maraschino cherries, pine nuts, cinnamon sugar, ginger sugar, plain coarse sugar, sliced candied fruit, or chopped nuts (almonds, cashews, pecans, pistachios, or walnuts)

Beat together the egg yolks and vanilla extract. Sift together the flour, sugar, and salt onto a pastry board or into a bowl. Make a well in the center of the mound, and place in it the butter, orange zest, and combined egg yolks and vanilla. With your fingers, quickly work these ingredients into the fluour to produce at thick, smooth dough. Shape the dough into a ball, wrap it in waxed paper, and chill it for 30 minutes.

Preheat the oven to 350 degrees F.

Roll the dough to a thickness of 1/4 inch and cut out rounds about 2 1/2 inches in diameter. Brush them with the beaten egg and decorate them with one of the suggested decorations listed above.

Arrange the cookes on a cookie sheet. Bake for 12 minutes, or until they are lightly browned. Remove them to a rack to cool.
---
The real danger of baking cookies is that you don't eat anything else until all the cookies are gone. You'd think you'd get tired of it after awhile, and make some real food. But you don't. I've been living on biscotti for four days, and the prospects of change are somewhere on a beach in Havana. But for those of you still wishing to save some money and avoid the recycled cardboard movement at Starbucks, here's to your success in twice-baked treats.


Biscotti Links Books On Biscotti Read These Poems

Read These Poems by Allison Adair because I said so. She makes biscotti all the time. And it's delicious. Now read the poems.