T. S. Eliot Poems
---
Faber and Faber Publishing Co asked me, as one friend would another, to remove the text of Four Quartets from my site. Naturally, I completely agreed with them on this matter, and I couldn't believe I hadn't already thought of it myself. I am and always will be a staunch and steadfast enemy of this kind of blatant disregard for copyright protection. It's so wrong. I hate it. I hate it. I hate it. I kick at it. It makes me sick that people would ignore eighty year old copyrights so that others could enjoy great poetry.

Living to please Faber and Faber, I took down my site and burned the clothes I was wearing. But then it miraculously reappeared on Geocities, in its entirety. I am cold. It seems someone had copied my HTML and put up a mirror site, which was subsequently removed from Yahoo Geocities for reason No.156. I was told. "Then that sank into the swamp...so, I built another one..." In the room, the women come and go, talking of Portobello mushrooms.

Damyata Damyata Damn It All!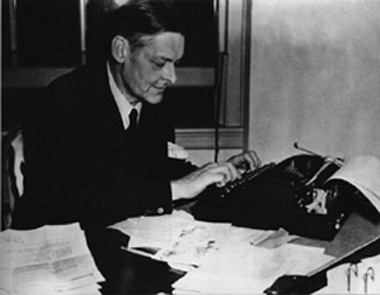 Fun with Eliot

Meta Eliot
T.S. Eliot For Dummies
My First Meeting With T.S. Eliot
Eliot Passages Written by Other Writers
T.S. Eliot and the Deterioration of Language
The Rythm of T.S. Eliot and The Supa Lines
Cute College Kids And The Individual Talent

Does he just look too excited about writing poetry? Do you look this excited when reading it? And check out that ancient typewriter he's using. Why didn't he just suck it up and buy a computer? Just think how many more great poems he could have written.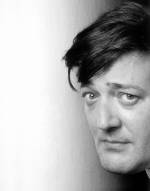 The Love Song of J. Alfred Prufrock
---
Waste Land


From: Publishers Association Copyright Infringement Portal [niccic@faber.co.uk]
Sender: Nicci Cloke
Faber and Faber Ltd
74 - 77 Great Russell Street
London
WC1B 3DA
020 7927 3800

Recipient: Affinity Internet, Inc

RE: Copyright Infringement.

This notice complies with the Digital Millennium Copyright Act (17 U.S.C. §512(c)(3))

I, Nicci Cloke, swear under penalty of perjury that I am authorised to act on behalf of Faber and Faber Ltd the owner(s) of the copyright or of an exclusive licence in the work(s) Collected Poems 1909-1962.

It has come to my attention that the website www.coldbacon.com is engaged in the electronic distribution of copies of these works. It is my good faith belief that the use of these works in this manner is not authorised by the copyright owner, his agent or the law. This is in clear violation of United States and International copyright law.

The works are Collected Poems 1909-1962.

The following URLs identify the infringing files and the means to locate them.

http://www.coldbacon.com/poems/eliot.html (IP: 64.71.33.145)

The information in this notice is accurate and I request that you immediately remove or disable access to all the infringing material . Also, I request that you follow your policy on repeat infringers.

/Nicci Cloke/
Nicci Cloke

Saturday January 22, 2011

NOTICE: This email and any file transmitted are confidential and/or legally privileged and intended only for the person(s) directly addressed. If you are not the intended recipient, any use, copying, transmission, distribution, or other forms of dissemination is strictly prohibited. If you have received this email in error, please notify the sender immediately and permanently delete the email and files, if any.




---



T.S. Eliot Links




---

Books of or Relating to T.S. Eliot





Poetry Literature Movies Music Choose Tan Home